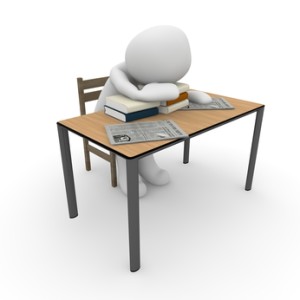 The story is familiar. Successful professional, mother of 2, dedicated to her work, building a career, juggling life's responsibilities with seeming ease, contribution to the community, changing the world with her work, collapses in the office. The doctors struggle to find the cause but eventually rule it extreme fatigue.
You read this story and feel for the kids. The day before, you would envy her success. Today, you might even judge her for working too hard and not being there for her kids more. How could she make such choices?
You also cringe because you see her story in yours. You also are driven. You sleep with our smartphone nearby. You're on call 24/7 because the client/customer/boss might need you.
You know this is a crazy way to live. Yet, you can't stop yourself.
Sound familiar?
The evidence is mounting that our overworked cultural norm is not serving us. It is making us sicker, unhappier, less productive and disconnected according to Arianna Huffington in her latest book Thrive. As a nation we have lost our way.
But what about you? Statistics and "epidemics" have a way of selling books and having us see the problem in our friends. But what about you?
Maybe you're functioning just fine. Sure, you could use more sleep, exercise and a day off. But are you really part of the problem?
The question I have for you today is are you a workaholic?
{ 0 comments }